Ramps will be shipped absolutely free via FedEx Ground,
to the Contiguous United States.
Shipping costs to Alaska, Hawaii, and other
countries will depend on the location.
Our usual handling & shipping time is 1-5 business days.
Selection of 10,000 lb. Aluminum Ramps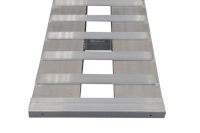 10,000 lb. ramps come standard with stub toe.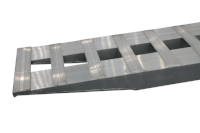 Capacity
Item
Length
Width
Thickness
Weight
Load height
Price
Shipping
10000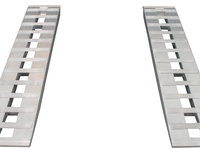 72 ″
15 ″
3.25 ″
15″ - 36″
$390
---
or
$225
for a single ramp
10000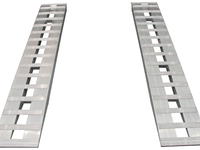 84 ″
15 ″
3.25 ″
15″ - 36″
$425
---
or
$240
for a single ramp
10000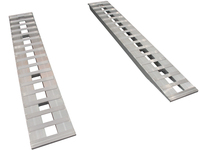 94 ″
15 ″
3.25 ″
15″ - 36″
$525
---
or
$290
for a single ramp
10000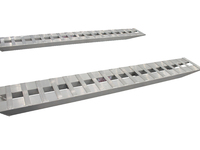 108 ″
15 ″
3.25 ″
15″ - 36″
$675
---
or
$435
for a single ramp
10000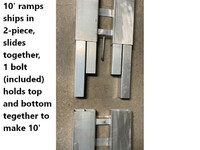 120 ″
15 ″
3.25 ″
15″ - 36″
$775
---
or
$450
for a single ramp